Dance Factor | The Gift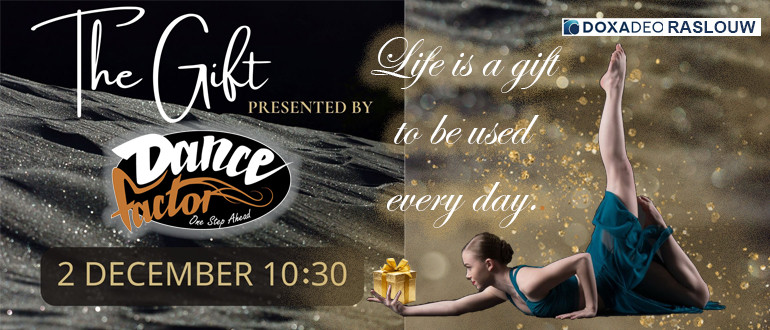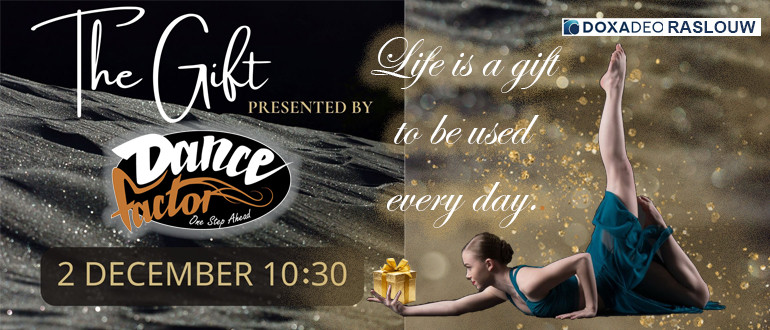 Dance Factor production 2023 will take you on a journey of what it means to give!

The Gift, is a production where we display the different gifts in life, from Christmas to Valentines day, up to the deeper gifts in life, like freedom, fame and fortune. Dancers will perform group routines in different genres like Hip-Hop, Acrobatics and Jazz.

Come and enjoy the morning with us and experience the exceptional talent of our dancers.
Prices
Saturday | 2 December 2023
10h30 - 12h30