Trout Bash 2.0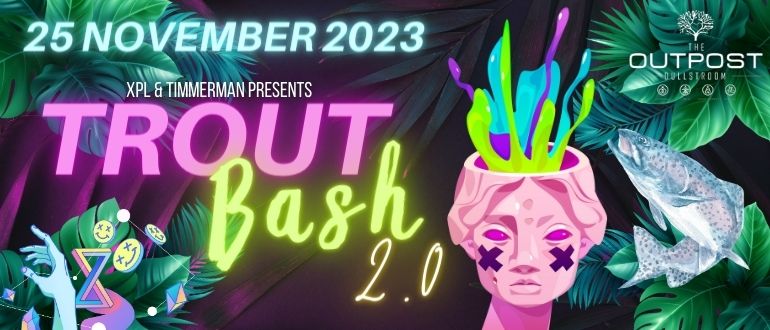 Organized by Xtreme Promotions Sound and Lighting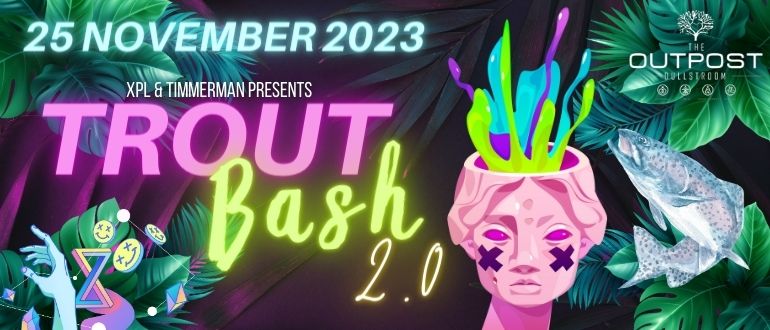 Join us for the TROUT BASH 2.0 FISHING AND RAVE, tailored exclusively for Students, featuring camping and fishing activities!

Event Details:
• Date: 25 November 2023
• Time: [Time]
• Venue: The Outpost Dullstroom

Experience the ultimate in a 'jol' of fishing, music and fun, with a diverse lineup of artists, including:
• SYNTH PETER
• MIA
• LEBEN
• JANDRÉ
• BOUNCY BRUCE

Please Note:
• Two Stages: We have two stages to cater to different age groups:
• One stage exclusively for those aged 18 and above (no entry for under 18s).
• One stage dedicated to under-18s (entry restricted to those under 18 only).
• Age Verification: Our team will conduct age verification checks at the entry gates to ensure compliance with age restrictions.
• Alcohol and Drug Policy: For the safety and enjoyment of all attendees, please note that no drugs or alcohol will be permitted within the venue. The Outpost has a fully stocked bar area!

We are committed to creating a safe and memorable experience for all attendees. Thank you for your cooperation, and we look forward to seeing you at this year's TROUT BASH 2.0

Get your tickets now and secure your spot for an unforgettable weekend!