Mpumalanga Show 2022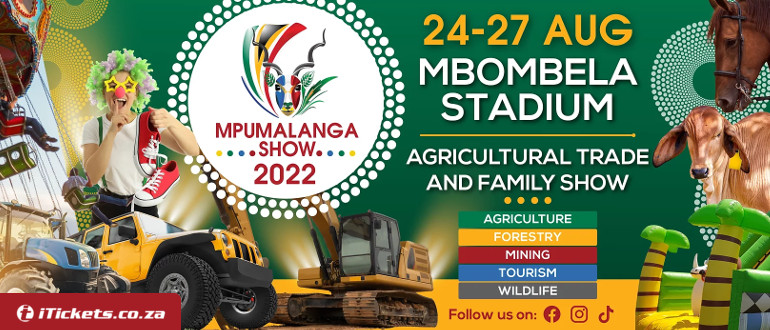 For more information
Organized by The Mpumalanga Show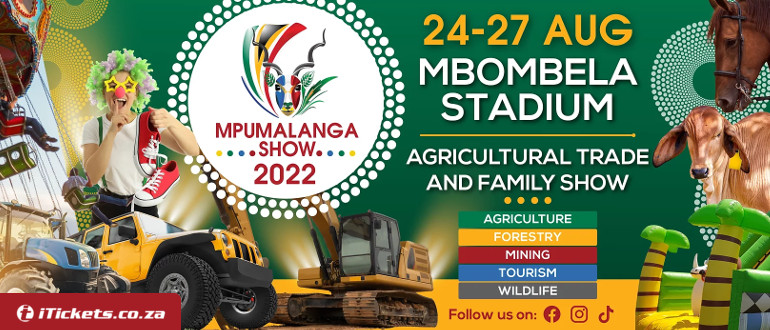 The annual show aims to celebrate the province's heritage and create opportunities to benefit individuals, stakeholders and Mpumalanga as a whole.

It will feature exhibition stalls, various breeds of animals and livestock, cultural aspect integration, various competitions, School Education Programme and live music entertainment.

The Mpumalanga show is unique to the province. It showcases the best of Mpumalanga with special emphasis on Agriculture, Forestry, Wildlife, Tourism and Mining.

The Mpumalanga Show caters for LSM 4 and up and across all racial groups.